REMEDIES FOR DENTURE PAIN

TIPS FOR TREATING DENTURE DISCOMFORT
It's completely normal to experience gum pain or discomfort in the first few weeks of wearing new dentures. It's even possible to experience some pain with your current dentures as your gums and bone structure change over time. This is likely the result of your dentures rubbing against your gums or not fitting properly.
Here are a few things you can try to help relieve your denture pain and live more comfortably.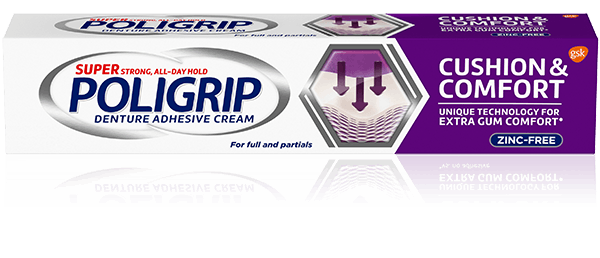 DENTURE ADHESIVE
Loose or slipping dentures can be a major cause of sore gums. Try using an adhesive like Super Poligrip Cushion & Comfort to help your dentures stay in place while also offering a protective gel layer that provides comfort from pressure and rubbing.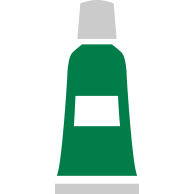 TOPICAL GEL OR CREAM
Apply a topical gel or cream that's specifically made for oral pain relief to sore areas on your gums.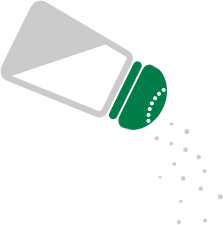 SALT
Remove your dentures, add between ½ to 1 teaspoon of salt to a glass of warm water, and rinse your mouth for 15 to 30 seconds to help reduce inflammation.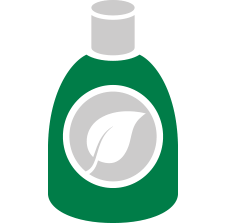 ALOE VERA GEL
Smooth aloe vera gel onto your dentures once or twice a day to help soothe and alleviate gum irritation.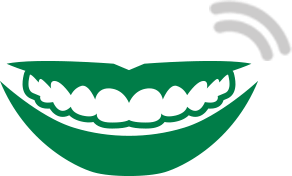 MASSAGE YOUR GUMS
Massage your gums regularly to encourage blood circulation and reduce swelling.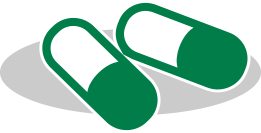 PAIN-RELIEF MEDICATION
Take an over-the-counter pain reliever, like ibuprofen, to help reduce denture pain and inflammation.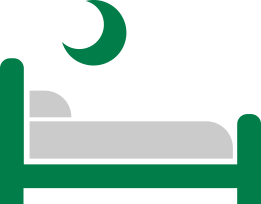 REMOVE DENTURES OVERNIGHT
Take your dentures out while you sleep to give your gums a chance to relax from the pressure of wearing dentures all day.
Gum pain or discomfort with dentures is common and can usually be relieved with one or more of these solutions. If the pain continues or becomes severe, consult your dentist.