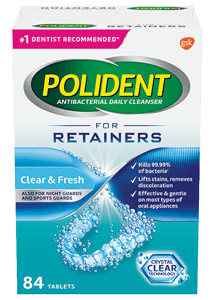 Using Polident Retainer Cleanser
Drop one POLIDENT Retainer tablet into enough very warm (not hot) water to cover denture.
After soaking for 15 minutes, brush your appliance with the solution using a soft brush.
Rinse partial/full denture well with running water for 1 minute before inserting into mouth. Discard solution immediately after use.